EMBL and Denmark's BioInnovation Institute (BII) collaborate to promote translation of fundamental research across Europe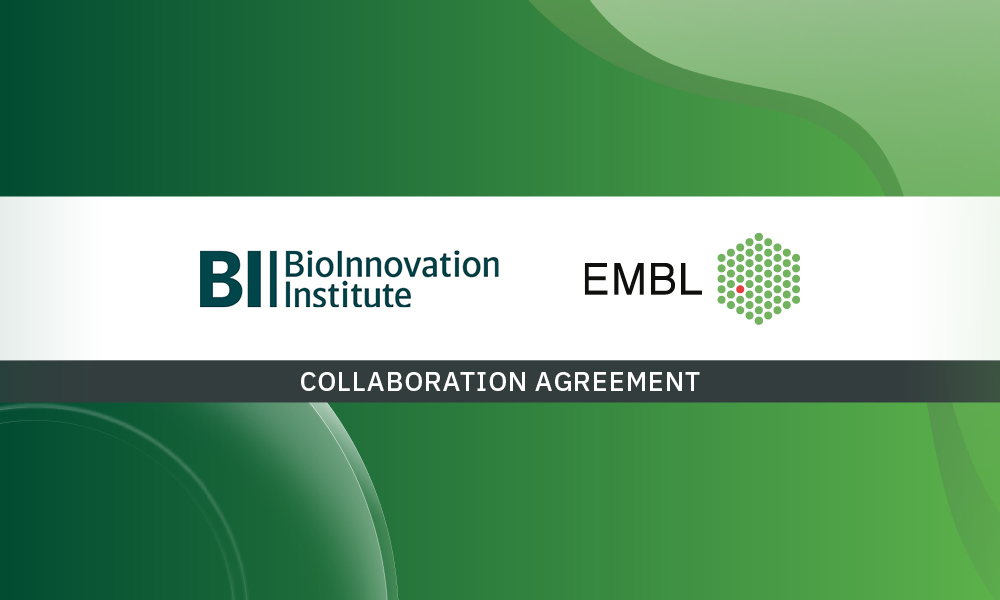 One of EMBL's core missions is the development and transfer of scientific know-how and technologies to academia, industry, and commercial entities to facilitate further research, innovations, and commercialisation for the benefit of society at large.
Working across Europe, EMBL has partnerships with key research and innovation organisations including the BioInnovation Institute Foundation (BII) from Denmark – one of 27 EMBL member states. The memorandum of understanding with BII signed in 2022 seeks to improve access for both institutions to the other's expertise in delivering science and innovation.
BII's Chief Executive Officer Jens Nielsen and Chief Technology Officer Markus Herrgård visited EMBL's Heidelberg headquarters on 31 January 2023 for strategic discussion with EMBL Director General Edith Heard on the next stages of collaboration.
Nielsen also delivered a well-attended seminar on BII's approach to supporting innovation through a multi-stage funding, mentoring, and guidance programme which is already producing significant results.
Collaborations with BII and other technology and innovation partners are a core component of EMBL's innovation and translation plans under its new strategic programme 'Molecules to Ecosystems' which seeks to advance understanding of ecosystems at the molecular level, study life in context, and improve the translation of research into innovative scientific solutions.