Industry
EMBLEM is an innovative, reliable and well known technology transfer partner. Our intellectual property pipeline is fed by EMBL, one of the foremost research institutes worldwide in the field of molecular biology.
To give our commercial partners fast and easy access to our technology portfolio, we strive to:
understand and fulfil our customer's needs and constraints
offer our technologies in a pro-active and focused manner
develop a preferred partnership model in defined fields of interest

With about 50 new inventions disclosed every year, our technology pipeline is constantly extended by EMBL's various research programmes. Throughout the last 15 years we have collected a large portfolio of diverse technologies in the areas of Animal Models, Molecular Tools, Methods & Assays, Instruments and a large selection of Software applications. Today our intellectual property portfolio encompasses more than 80 patent families with hundreds of individual patents. Our ultimate goal is to further develop our technologies and successfully bring them to market so that they can be of value for society at large. We are always looking for new commercialization partners. We invite you to take a look at our technologies and discover which ones fit you needs.
One of EMBL's five core missions is to develop its discoveries to benefit society by transferring the resulting technologies from basic research to industry. To achieve this goal we are working closely with companies and industry partners. By licensing our technologies we are connecting research and product development and foster the commercialization of our inventions. We have proprietary access to a large portfolio of technologies and are granting licenses to both existing and start-up companies. To this point EMBLEM hold more than 400 active license contracts. If you are interested in obtaining a license for one of our technologies or have any questions related to licensing, please contact our experienced personnel who will help you through the process.
EMBLEM provides to its academic and industrial partners access to a broad range of state of the art molecular biology services based on the experience and excellence of the European Molecular Biology Laboratory (EMBL). The services cover the fields of genomics, protein expression & analysis, small compound screening, crystallisation and crystal structure analysis, high-throughput monoclonal antibody generation, mouse transgenics and mouse phenotyping. The EMBLEM Services combine the advantage of EMBL scientific expertise with professional commercial support from EMBLEM and can be customized to your specific needs.
View the services we provide

Currently we can provide you with the following services:

Genome sequencing and gene expression profiling
Protein expression and characterization
Proteomics
Small molecule screening
Gene targeting and transgenic mice
Mouse phenotyping
Production of murine monoclonal antibodies
Crystallisation and crystal structure analysis
Biological Small Angle Scattering
High content and high throughput light microscopy
Please contact us if you would like to know more about EMBLEM Services.
EMBLEM supports the creation and development of alliances and partnerships between EMBL scientists and industry to facilitate the translation of basic results into industrial applications. In the past we have facilitated many successful collaborations with major partners from the pharmaceutical, instruments and biotech industry. Our experienced staff provides expertise to work out and specify the arrangements in partnerships. Please contact us if you are interested in collaborating with EMBL.
The broad research landscape at EMBL makes it the ideal environment for research alliances with industry. Together with our partners, we leverage the potential of excellent academic research with the development capabilities of industry to successfully bring products to the market.
A recen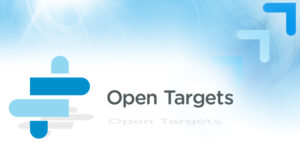 t example is Open Targets, a public-private consortium founded in 2014 by the European Bioinformatics Institute (EMBL-EBI), the Wellcome Trust Sanger Institute and GlaxoSmithKline, and joined by Biogen beginning of 2016 (www.opentargets.org). Open Targets aims to increase the speed and success rate of drug development by transforming the way drug targets are identified, prioritised and validated. It combines ground-breaking, comprehensive and systematic experimental and computational approaches in truly unique fashion. Open Targets' technologies can be applied to therapeutic areas across the board, currently the partnership runs programmes in oncology, immunology, respiratory disease and neurodegeneration. While membership places in Open Targets are limited, the consortium is currently still in a position to consider candidates, please contact us for more information.
The scientific excellence of EMBL scientists is mirrored in the many high quality publications, inventions and awards. We can help establish a mutually beneficial interaction between your organization and experts from the nine research units of EMBL as well as EMBL's Core Facilities. Consultancy is an important means for EMBL to share its knowledge and to use it to drive innovation forward within the Institute as well as in the industrial environment. Please get in touch if you seek consultancy in one of EMBL's research fields.
Our portfolio companies are well-positioned to become leaders within their life sciences sectors. We invest in core technologies that can be the basis for building long-term, successful and profitable businesses. The EMBL environment holds a reservoir of unique opportunities suitable for venture capital financing. Find a selection of our portfolio companies here.