BioInnovation Institute (BII) has selected the first project for its Bio Studio program. This program aims to foster the creation of new life science start-ups based on research from world-class scientists to benefit people and society.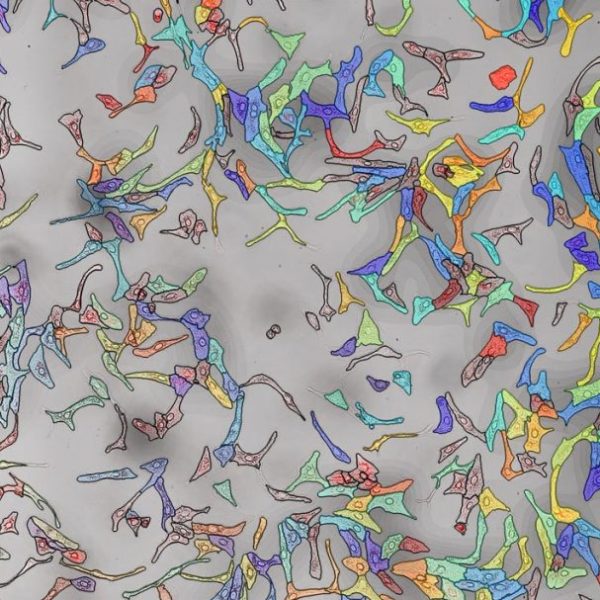 Theodore Alexandrov, Group Leader at European Molecular Biology Laboratory (EMBL) in Heidelberg, will head the project called SpaceM focusing on single-cell metabolomics for drug discovery and precision medicine. EMBL is Europe's flagship laboratory for the life sciences – an intergovernmental organization with more than 80 independent research groups covering the spectrum of molecular biology.
During the last years, single-cell technologies have revolutionized understanding biological processes underlying cancer, regenerative medicine, aging, and liver diseases. Studying cell-to-cell variation provides new input into translational research and allows, for example, the development of better cancer diagnostics and therapeutics targeting rare tumor cells.
"We have already shown that our technology can generate single-cell results for preclinical disease models for liver diseases such as NASH (nonalcoholic steatohepatitis). Our goal in the Bio Studio project is to develop a unique data platform that pharma companies can use in the pre-clinical phase to get answers to open yet key questions that they are right now completely blind to," says Theodore Alexandrov.
Read more about the collaboration between BII and EMBL
Addressing a bottleneck of technology and cost
Dr. Alexandrov's research team has developed the foundational technology that allows measuring levels of drugs or metabolites inside single cells. This information can be of high value for both fundamental understandings of cellular responses and as a tool for drug development. The critical breakthrough they developed is the advanced computational methodology and software for single-cell measurements when using cutting-edge mass spectrometry and microscopy instruments.
"One of the major directions for technology development in the Bio Studio program will be to make this method high-throughput. Thus, we can enable analyses at the scale needed in modern drug discovery and reduce costs by allowing the analysis of over a million cells in one experiment," he suggests.
Beyond just funding
One threat is emerging competition from other players in the red-hot field of single-cell technology development. Thus, Dr. Alexandrov emphasizes a need to be aggressive in IP protection. SpaceM builds on the solid proprietary IP portfolio based on Dr. Alexandrov's research at EMBL developed by EMBL Enterprise Management Technology Transfer GmbH (EMBLEM), the commercial arm of EMBL. During the Bio Studio project, the SpaceM team at BII and EMBLEM will collaborate to identify and protect new inventions and leverage their respective investor networks and business competencies to develop a strong foundation for a start-up.
"Initially, I thought entering this program was already an excellent funding opportunity, but I realized that BII offers much more by providing lab space, support and training. SpaceM will also immensely benefit from its business expertise and investor network through the close collaboration between EMBLEM and BII. These factors multiply the impact of the excellent funding which comes with entering the Bio Studio program and create a unique opportunity to capitalize on the technology developments created by our team. I truly believe that we can make something big here," he ends.
"The SpaceM project is an excellent example of what the Bio Studio program aims to support: the technology is cutting edge, Dr. Alexandrov is a leading researcher with a strong entrepreneurial background, and the project can have significant impact on human health through accelerating drug development," says Markus Herrgård, CTO at BII.