Formal collaboration between EMBL and BII aims to accelerate translation of fundamental research into life-changing innovations.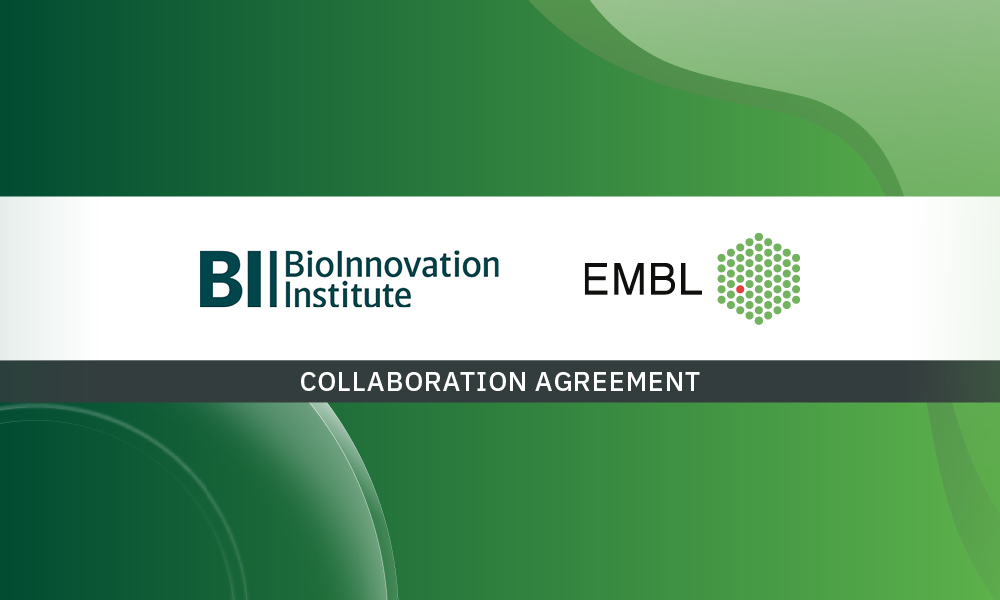 What do you get when you link Europe's leading life sciences research institution with one of Denmark's highly praised innovation performers? Ideally, a rapid acceleration of healthcare breakthroughs and scientific solutions to help solve some of the planet's most pressing challenges.
A collaboration agreement between EMBL and Denmark's BioInnovation Institute Foundation (BII) aims to do just that – by improving access for both institutions to the other's expertise in delivering science and innovation.
"This collaboration offers exciting potential for innovation," said EMBL Director General Edith Heard. "Our closer ties should provide fertile ground for leveraging molecular science in novel ways that take aim at some of the planet's most challenging problems. This is just one example of how our new strategic research programme aims to explore the innovation and translation. Together with EMBLEM, we hope that BII will enhance EMBL's potential to innovate in new areas."
Markus Herrgård, BII's Chief Technology Officer, pointed to EMBL access to BII's recently announced Bio Studio programme as an example of the benefits of this formal collaboration agreement.
With the help of this programme, promising research can more easily progress to innovative products and solutions, and possibly to next-generation life science start-up companies.
"Our goal with the Bio Studio programme is to stimulate the creation of early-stage life science start-ups," Herrgård said. "We are pleased to collaborate with EMBL, which represents some of the most cutting-edge life sciences research in Europe. Together we can boost our shared vision of utilising life science innovation to create an impact for people and society."
BII recently announced its first project under the Bio Studio programme – a joint endeavour facilitated through EMBLEM, EMBL's tech transfer arm. EMBL Team Leader Theodore Alexandrov will lead SpaceM , a project that taps single-cell metabolomics for drug discovery and precision medicine. His research compares single cells from individuals in both diseased and healthy states. The goal is to not just treat diseased cells with this knowledge, but to restore cells to a healthy state.
Studying cell-to-cell variation this way provides new input into translational research and allows, for example, a way to develop better cancer diagnostics and therapeutics targeting rare tumour cells. It can also be applied to health conditions related to aging, diabetes, and liver disease.
At the start of 2022, EMBL embarked on its new strategic research programme, 'Molecules to Ecosystems', to advance understanding of ecosystems at the molecular level and study life in context. This broader focus will expand opportunities to jointly pursue translational projects that leverage fundamental research to develop innovative scientific solutions.