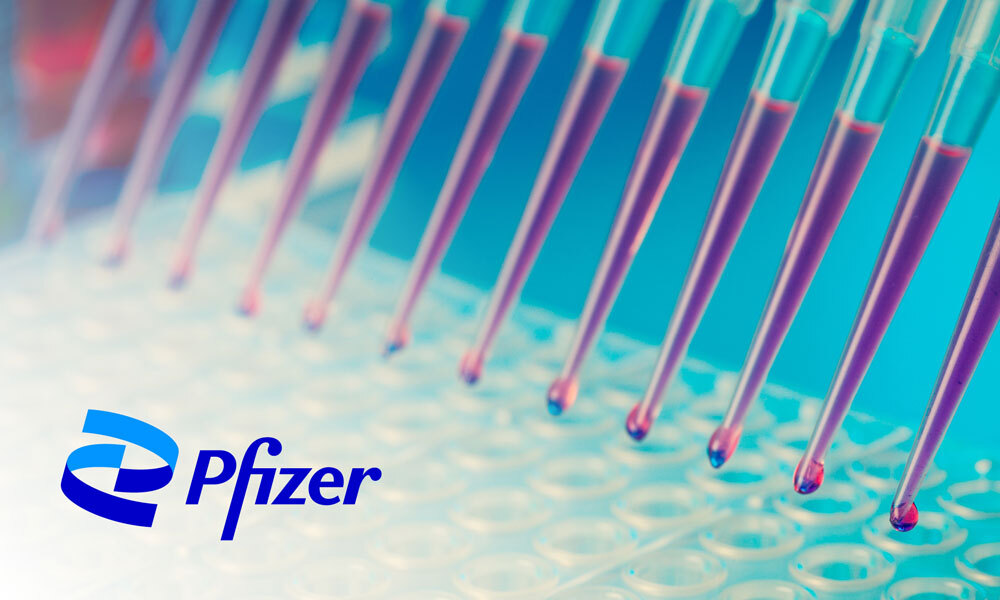 Open Targets, a consortium focused on drug target identification, prioritisation, and validation, announced today that Pfizer has joined as a partner.
Pfizer will contribute its unique expertise in oncology, immunology, and metabolic disorders as part of the innovative public-private partnership which uses human genetics and genomics data with the aim of improving the success rate for developing new medicines. This complements the strengths of the five current partners: EMBL's European Bioinformatics Institute (EMBL-EBI), the Wellcome Sanger Institute, GSK, Bristol Myers Squibb, and Sanofi.
Open Targets was founded in 2014 by EMBL-EBI, the Wellcome Sanger Institute, and GSK with the aim of using the information generated by genome sequencing and genetics studies to systematically improve the identification and prioritisation of drug targets for safe and effective medicines. The success rate of clinical trials is notoriously low but is improved for therapies backed by genetic data.
The consortium works pre-competitively to bridge the gap between pharmaceutical companies and not-for-profit research institutes, allowing the partners to apply their combined knowledge and expertise to both informatics and experimental research projects. Large-scale genomic experiments and systematic computational techniques developed at the Wellcome Sanger Institute and EMBL-EBI are blended with formal pharmaceutical R&D approaches to identify causal links between targets, pathways, and diseases.
"Pfizer joining Open Targets as our next partner is a real external vote of confidence in the work we are doing," said Ian Dunham, director of Open Targets. "Pfizer's emphasis on the use of human genetics and genomics in drug discovery is a perfect fit for the partnership. They will immediately benefit from access to all our published and as yet unpublished data that Open Targets members have a first right to review. I look forward to working together."
Open Targets addresses all aspects of human health and disease, and is committed to openly sharing experimental data and information gathered within the consortium, to benefit the broader scientific community.
The Open Targets Platform, the partnership's flagship informatics project, integrates publicly available data providing evidence for the association between drug targets and diseases with annotation information to contextualise those associations. This free resource enables researchers across biomedical sciences to identify and prioritise therapeutic targets for further research.
"We believe that the OpenTargets public-private partnership model is well suited to generate insightful data for drug discovery programs, propel scientific research forward, and provide a resource for many impactful discoveries in the future," said Michael Vincent, SVP, Chief Scientific Officer, Inflammation and Immunology Research Unit at Pfizer. "The combination of foundational experiments in functional genomics paired with a cutting-edge computational genetics and target data infrastructure is attractive and we look forward to working closely with our partners in Open Targets."
Open Targets welcomes new interest from companies and academic institutions that wish to accelerate the discovery of drug targets through open innovation.
---