EMBL scientists will produce transgenic mice with potential to advance antibody and vaccine preclinical trials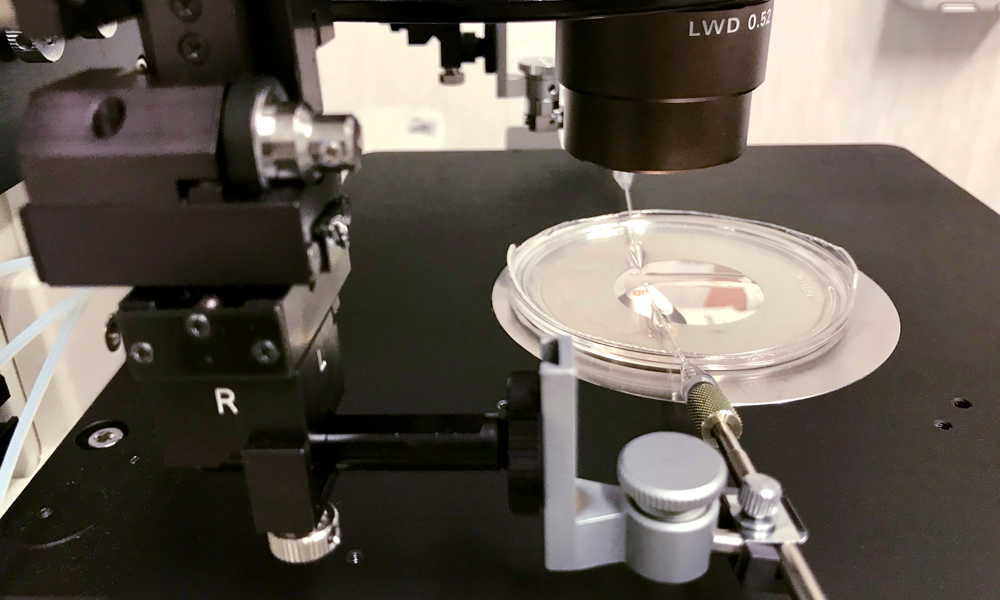 To study how SARS-CoV-2 infects cells, researchers can use mice that have had their genome modified so that they express a human version of a protein called ACE2. Studies on these transgenic mice have confirmed that ACE2 – which is present on the surface of many cells in the body – is the protein that SARS-CoV-2 binds to. The spike protein on the surface of SARS-CoV-2 fits ACE2 like a key in a lock, enabling the virus to attach itself to the cell and infect it. However, the transgenic mice currently available do not show the full disease spectrum observed in human patients, probably because the human version of ACE2 is not expressed at the same level or does not have precisely the same function in mice as their own version of the protein.
The Gene Editing and Embryology Facility (GEEF) at EMBL Rome will generate a sophisticated transgenic mouse line that could help to solve this problem. Instead of adding artificial copies of human ACE2, they will subtly edit the mouse version of the gene so that the protein it produces is like the human version only at critical points where it interacts with the SARS-CoV-2 spike protein. The remaining sequence for mouse ACE2 will not be altered, so the expression levels and function of this protein should be the same as in non-transgenic mice. After a validation step to analyse the response to the SARS-CoV-2 infection, the mouse line will be shared with preclinical research collaborators carrying out vaccine and antibody trials, and with the wider academic and biotech research community.
GEEF provides services for the production of genetically modified mice, which can be used to understand human diseases. This requires specialised and advanced techniques. Having a dedicated facility to provide this service offers significant advantages by creating a pool of experience and expertise, and reduces the numbers of mice needed to generate new genetically altered lines.