Description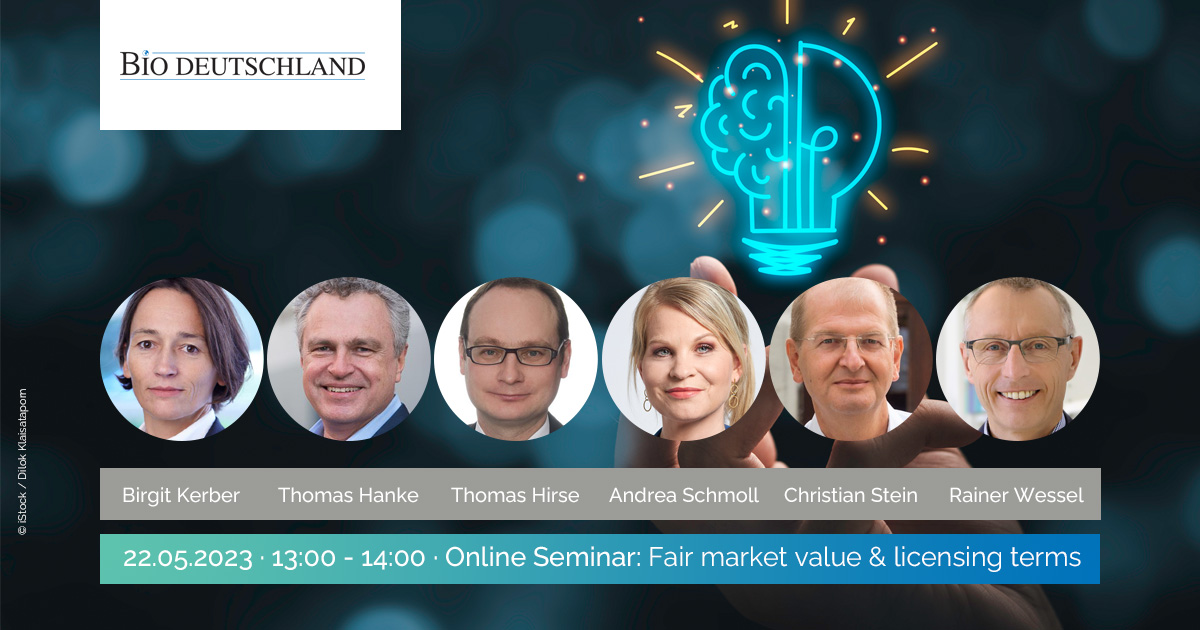 Often "fair market value" is referred to in licensing negotiations for startups between founders and technology transfer. This webinar will discuss the current situation in determining fair market value and licensing terms. What are the problems? What sources of information can the parties involved draw on? What are the legal frameworks? Can a one-size-fits-all model help or does it lead to unfairness? What tips can practitioners give from their wealth of experience that will facilitate these negotiations and lead to a fair, sustainable outcome for all parties?

Moderation
Birgit Kerber, Head Innovation and Translation EMBl-EBI, EMBLEM
Thomas Hanke, EVP, Head of Academic Partnerships at Evotec SE

Speaker
Thomas Hirse, Partner, CMS Hasche Sigle
Andrea Schmoll, Partner, Osborne Clarke
Christian Stein, Geschäftsleitung, Ascenion
Rainer Wessel, Chief Innovation Officer, DKFZ
Register here for free and tune in on May 22nd, from 1 to 2 pm!
---