Through the collaborative framework agreement, EMBL and ZEISS aim to accelerate the development of imaging technology to advance life science research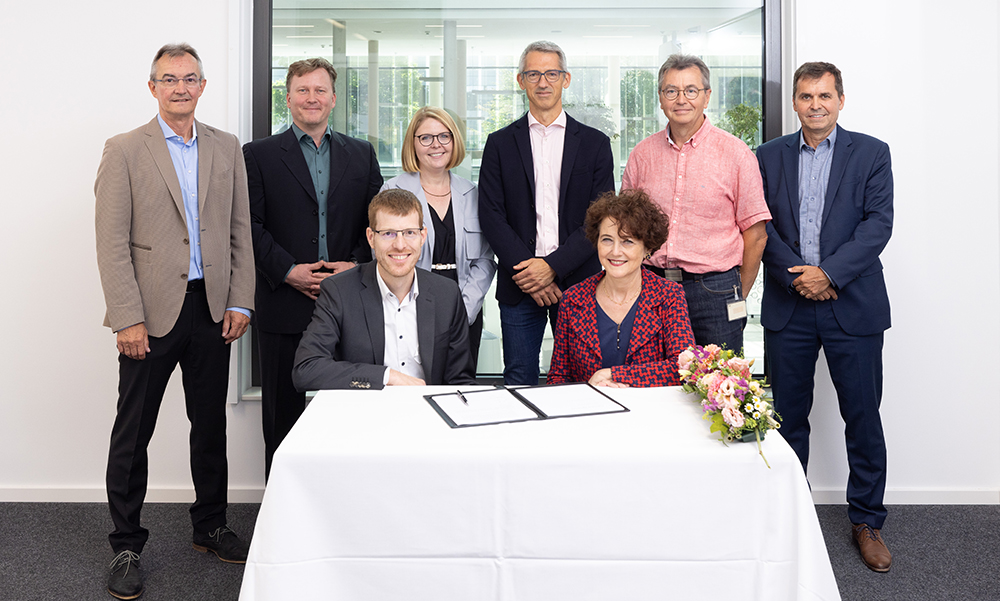 The European Molecular Biology Laboratory (EMBL) and ZEISS have entered a long-term strategic partnership. The collaboration aims to close the gap between early-stage imaging technology development and its application in life science research.
Through this collaborative approach, users of the EMBL Imaging Centre and related EMBL imaging services will have access to the latest microscopy technologies and expertise from ZEISS. At the same time, the research carried out at EMBL and projects by Imaging Centre users will provide ZEISS with invaluable insights into new applications and opportunities for market-testing their most recent technology developments.
Continuous collaboration
The new agreement, negotiated with support from EMBL's technology transfer arm EMBLEM, is based on the long-term collaborative interaction between EMBL and ZEISS and previous project-based partnerships. For example, ZEISS recently supported the initial equipment for operations in the EMBL Imaging Centre and generously provided microscopy instruments for the EMBL mobile laboratories for field research.
"EMBL and ZEISS have been working together fruitfully on multiple microscopy projects for decades, and we are excited to take the next step in our relations and give it a strategic perspective in this new framework agreement," said Jan Ellenberg, Head of the EMBL Imaging Centre.
The long-term collaboration will allow the users of the Imaging Centre to get early access to the latest microscopy innovations from ZEISS. At the same time, regular strategic discussions will provide a unique opportunity for EMBL and ZEISS to engage in joint technology development, thereby making sure life scientists' future needs for imaging technologies are taken into account for the development of the next generation of commercial microscopes.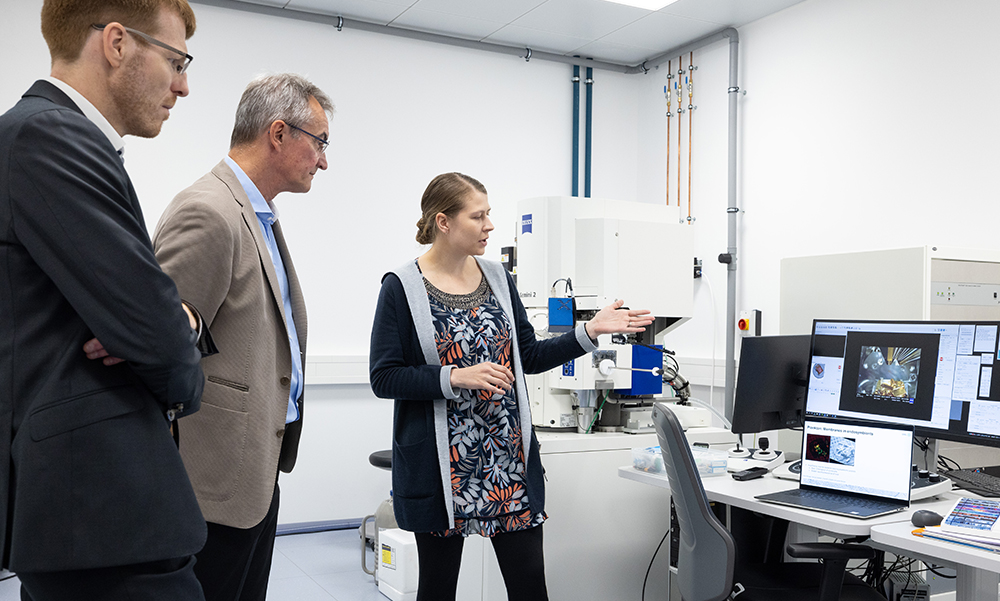 The EMBL Imaging Centre's core mission is to provide access to and training in cutting-edge imaging technologies and to stimulate the ongoing development of these technologies. This offers a unique opportunity to take the partnership with ZEISS to a new level. Michael Albiez, Head of ZEISS Research Microscopy Solutions, stated: "This collaboration is creating new ways for both EMBL and ZEISS to interact and work together. The cutting-edge research performed in the EMBL Imaging Centre and EMBL as a whole will be an ideal testing and development environment for our next generation of imaging technologies."
Enabling future life science applications
EMBL and ZEISS work together to make new technologies available as early as possible to users of the Imaging Centre and related EMBL services and thereby guide their development for future applications in the life sciences. The collaboration focuses on three areas: the joint development and application testing of new imaging technologies, joint activities in Open Data, and training.