Team Leader Theodore Alexandrov looks ahead with technology developed at EMBL that could aid drug discovery and development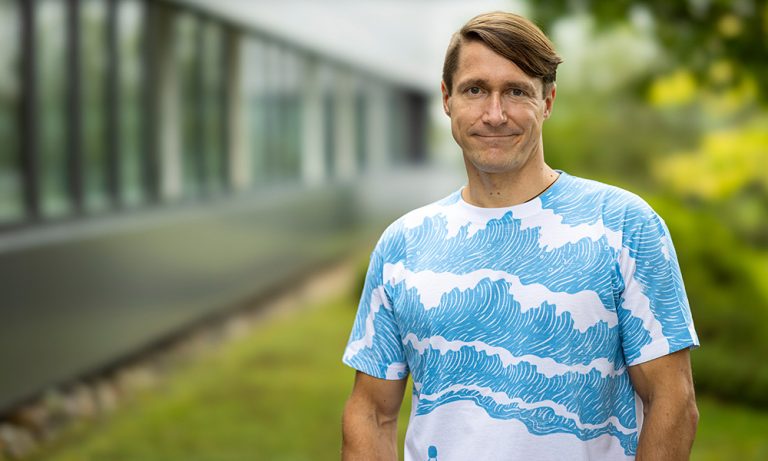 A new Proof of Concept grant from the prestigious European Research Council will provide a way for fundamental metabolomics research to realise its commercial potential and promise in aiding drug development and precision medicine.
EMBL team leader Theodore Alexandrov will take forward an innovative technology developed through his earlier ERC Consolidator grant. Known as METADRUG, the new project aims to commercialize SpaceM, a method that Alexandrov and his research team developed to identify pivotal changes in a cell's metabolites, which can help elucidate the mechanism of action of drugs, at the single-cell level.
"The technology of single-cell metabolomics can help address the crisis of modern drug development by offering novel capacities to profile metabolic drug response," Alexandrov said. "What's key, it can uniquely resolve differences between individual cells thus revealing information possibly critical, yet previously hidden, behind population averages."
Studying cell-to-cell variation this way can also facilitate translational research by providing currently unavailable information on drug efficacy and safety. This can be used to develop better cancer diagnostics and therapeutics targeting rare tumour cells. It can also be applied to health conditions related to ageing, diabetes, and liver disease.
METADRUG will distinctly complement the commercialization of the SpaceM method already started at Denmark's BioInnovation Institute (BII) under a recent collaboration agreement between EMBL and BII. SpaceM is the first project at BII under its new Bio Studio programme – a joint endeavour facilitated through EMBLEM, EMBL's tech transfer arm.