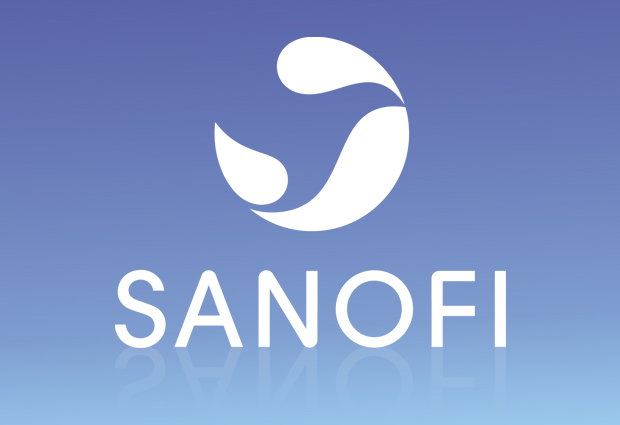 Sanofi has joined Open Targets, the public-private partnership that uses human genetics and genomics data for systematic drug target identification and prioritisation.
Public-private collaboration Open Targets announced today that Sanofi has joined its pioneering public-private collaboration to transform drug discovery by improving the success rate for developing new medicines. Sanofi's expertise in immunology, oncology, neurosciences and diabetes will complement the offerings of the current partners GSK, Biogen, Takeda, Celgene, the Wellcome Sanger Institute and EMBL's European Bioinformatics Institute (EMBL-EBI).
Most compounds that enter clinical trials never make it to the market, often failing because the biological target chosen is not well understood. To address this challenge Open Targets aims to systematically improve the identification and prioritisation of drug targets for safe and effective medicines.
Pre-competitive partnership
The consortium is a unique, pre-competitive partnership between companies and not-for-profit research institutes. Open Targets combines the skills, knowledge and technologies of its partner organisations, offering a critical mass of expertise that does not exist in any single institution. Large-scale genomic experiments (Sanger Institute) and computational techniques (EMBL-EBI) developed in the public domain are blended with formal pharmaceutical R&D approaches to identify causal links between targets, pathways and diseases. This enables the partners to systematically identify drug targets and prioritise them for further exploration.
The freely available Open Targets Platform makes it easy for researchers working in many disciplines to identify and prioritise therapeutic targets for new medicines. The platform features over 21,000 targets associated with more than 10,000 diseases and receives around 1000 unique visits each week.
Leverage genomic insights
"Open Targets presents an exciting opportunity to deepen our understanding of human disease biology and its complex molecular network. We look forward to working alongside our academic and industry partners to leverage these genomic insights to deliver better options for people suffering from serious unmet medical needs. We are pleased to bring Sanofi's scientific and clinical expertise to the table, together with other partners, harnessing cutting-edge data science techniques to accelerate the discovery of new biological targets and develop transformative medicines in immunology, oncology, neurological and metabolic diseases," commented Yong-Jun Liu, Global Head of Research, Senior Vice President R&D, Sanofi.
"Collaboration is essential for innovation, and few initiatives illustrate this as clearly as Open Targets," says Rolf Apweiler, Interim Director of Open Targets. "We welcome Sanofi into Open Targets, and look forward to the exchange of insight, expertise and skills to enhance our research programme. Through collaboration we can improve target identification and prioritisation for safe and effective new medicines, which we can share openly with the scientific community."
Open Targets covers all aspects of human health and disease. The cornerstone of the collaboration is an agreement that experimental data and information gathered within the initiative will be shared openly, to benefit the broader scientific community.
Open Targets welcomes new interest from companies and academic institutions that wish to accelerate the discovery of drug targets through open innovation.